SITE LAB// Small Gestures Towards Infinity
Breathing Space, Moving Space, Resting Space, 2023

SITE LAB// Small Gestures Towards Infinity– a temporary public art commissioning project presented by Arts Northern Rivers and Lismore Regional Gallery in Lismore CBD, July to September 2023.

'Breathing Space, Moving Space, Resting Space' is a three part living installation connecting us to our shared breath through care, reflection and emergence.

Breathing Space - invites us to consider our collective grief – human and more-than-human. You are invited to leave memories and messages with the moss which will be digested into an audio score. Mosses are ancient prehistoric beings, with histories dating back to 450 million years. Moss have survived and thrived through severe climate changes, from ice-ages to heat waves. What can learn from the moss, so that we too might thrive within collapse. How can we enter into a dialogue with the moss? How can we co-create new spaces of emergence? Moss acts as one of the best air filtration systems in existence, consuming pollutants, carbon and fine dust particles and breathing out oxygen. In this work the moss is an active agent in both filtering the air and our personal reflections - creating a breathing space for human and non-human refuge.

Moving Space - is an audio guided walk taking us through the city between the two sites, shifting our view to a more-than-human perspective, reorienting our experience of the cityscape.

Resting Space - is a place for resting and dreaming of the future of this place, a field of native violets, an earth intervention. Viewers will be invited to rest in the patch of flowers. A space for resting, listening and considering future visions and imaginations of this place. Community will also be invited into a relationship of care, through a public planting process and invitation to water the flowers over the installation period.
Community members were invited to leave messages with the mosses through a digital platform here.

This work was is a site responsive artwork made collaboratively by various species of mosses, native violets and lead artist Merinda Davies and sound artist Mitch King.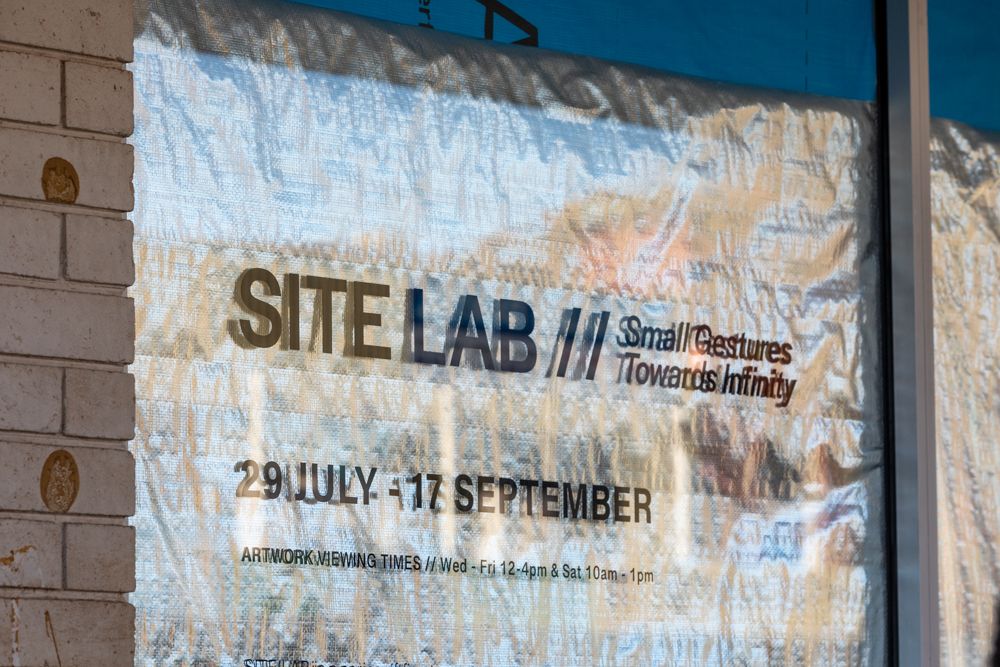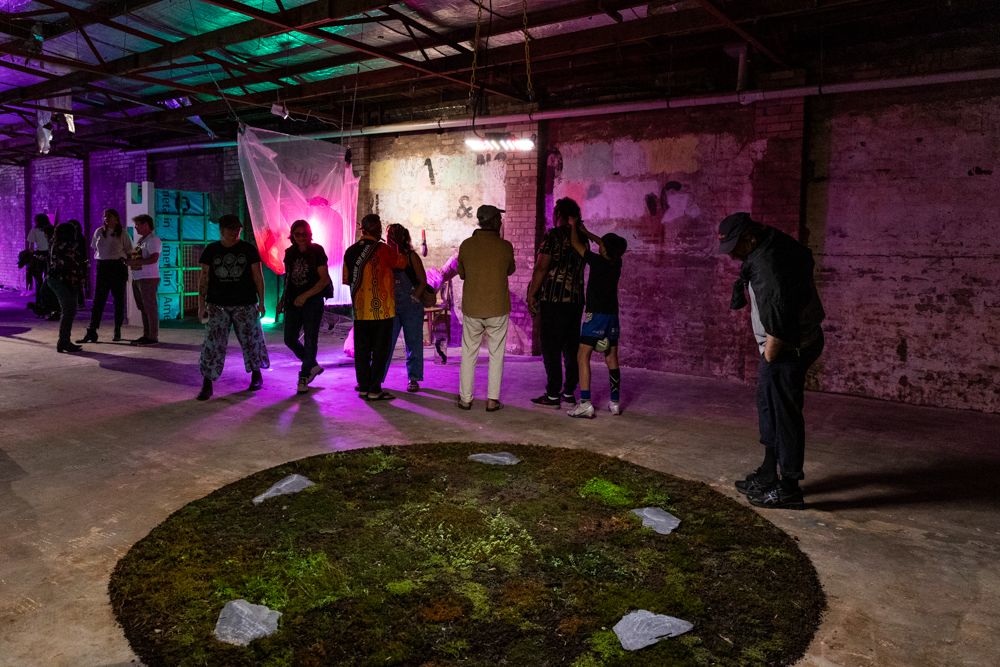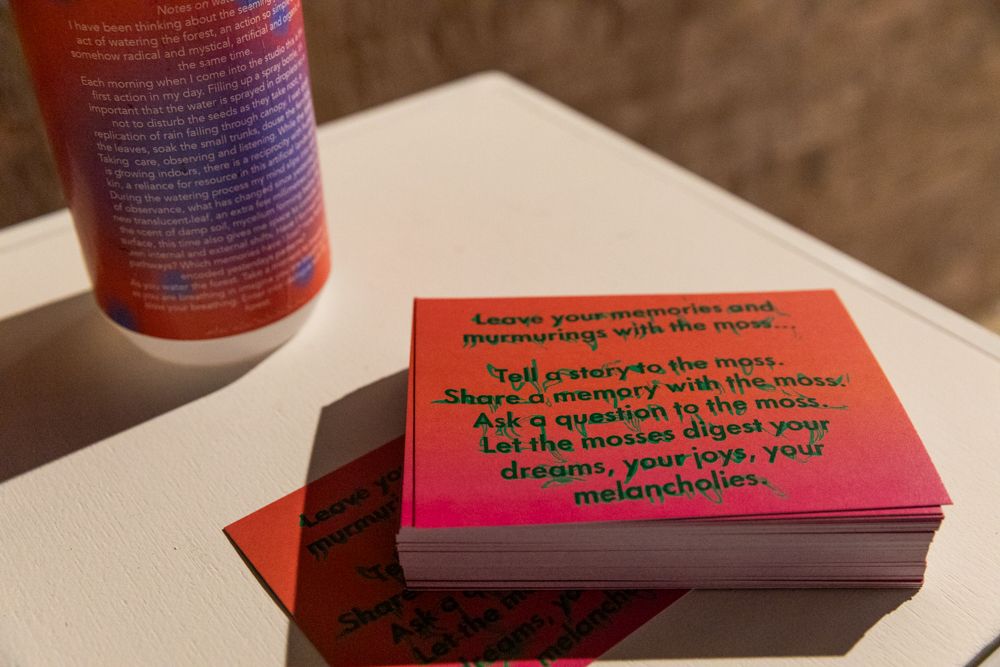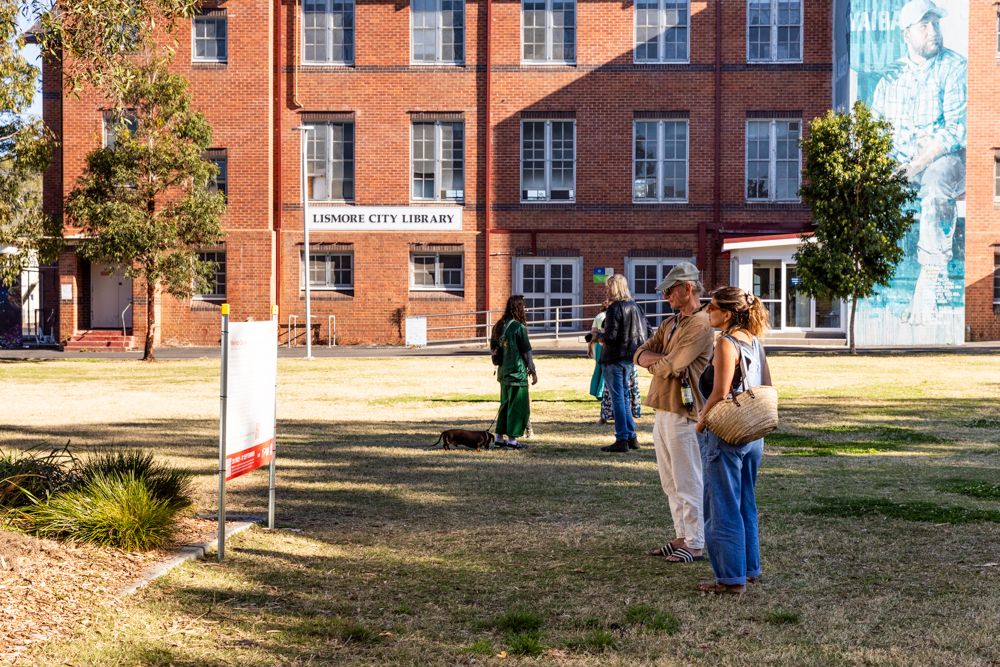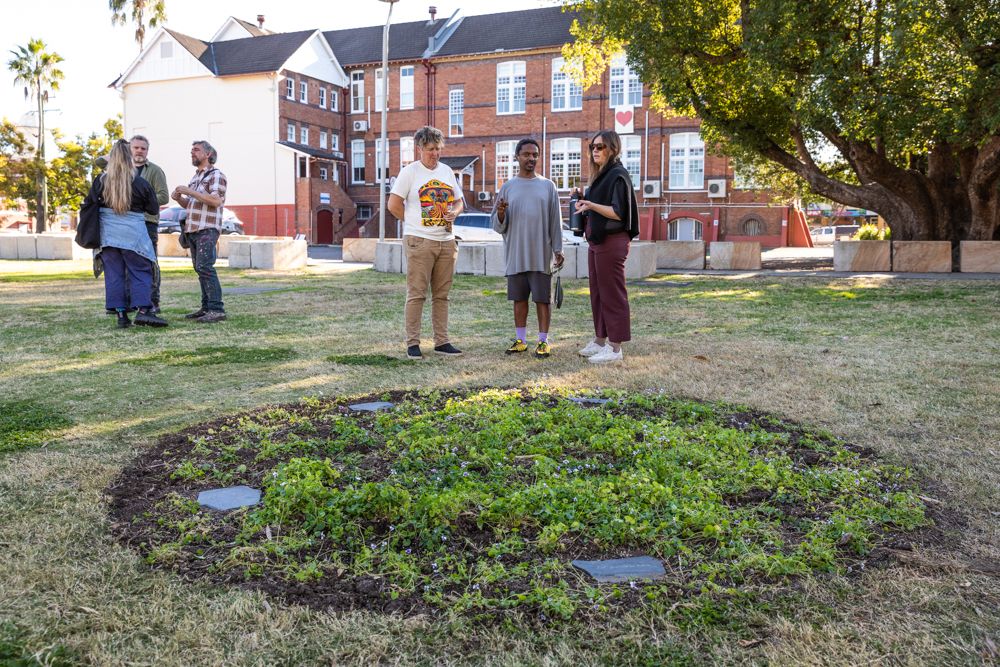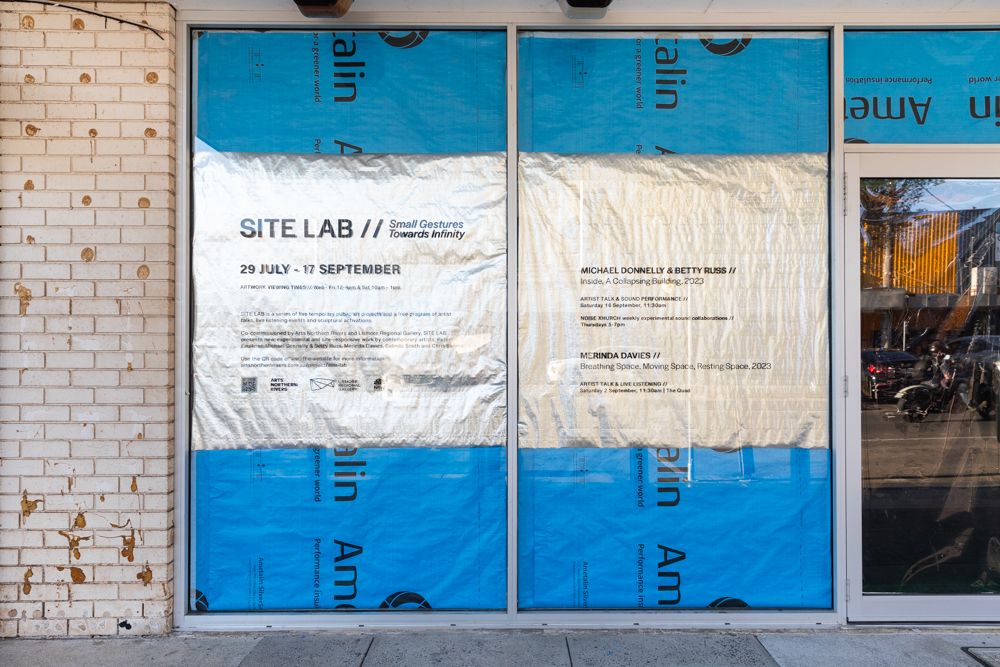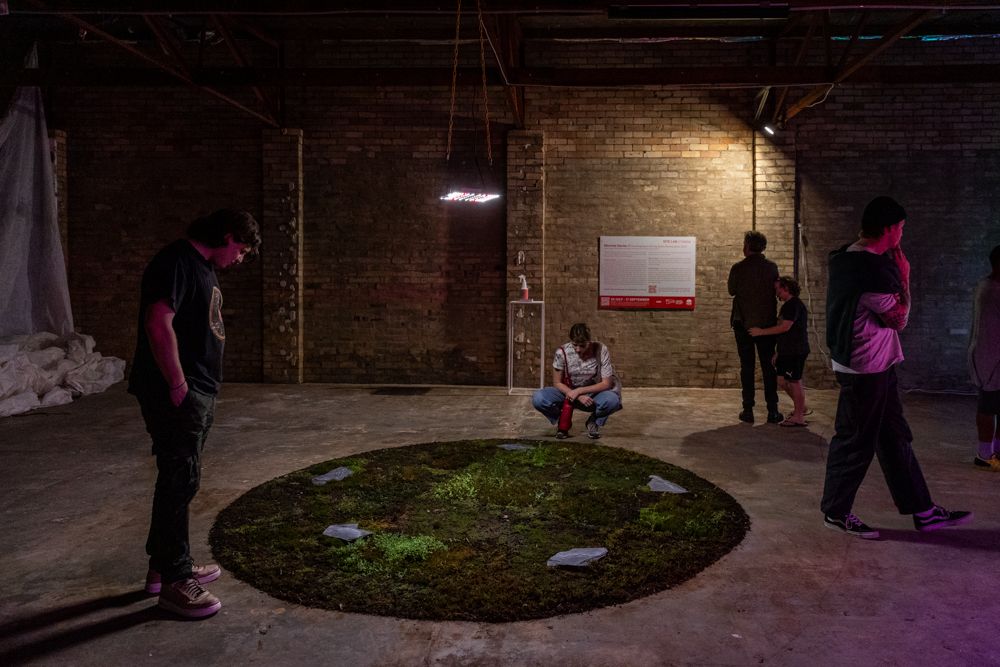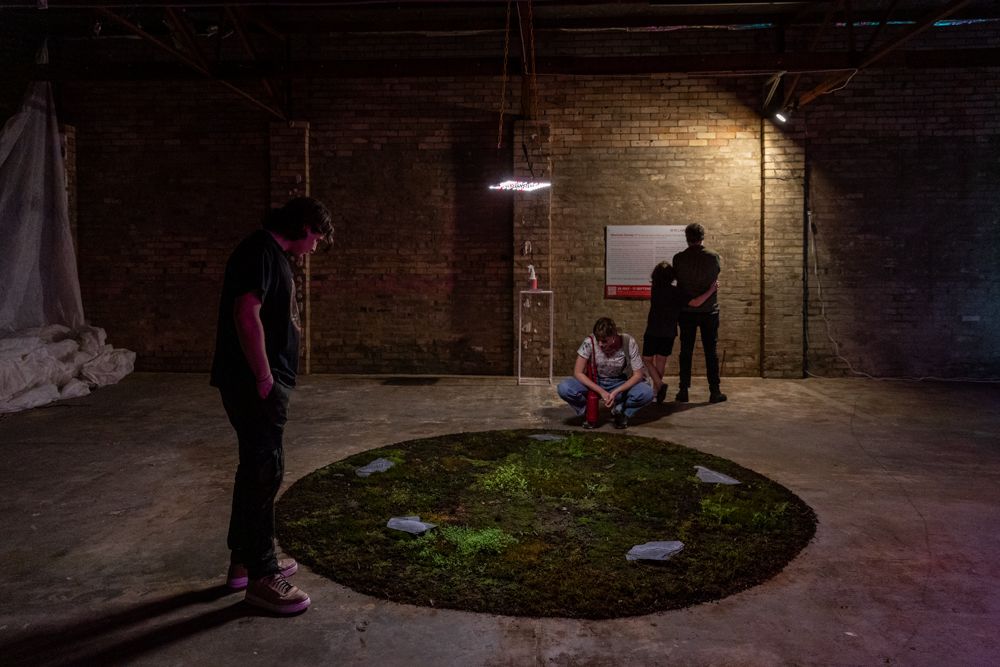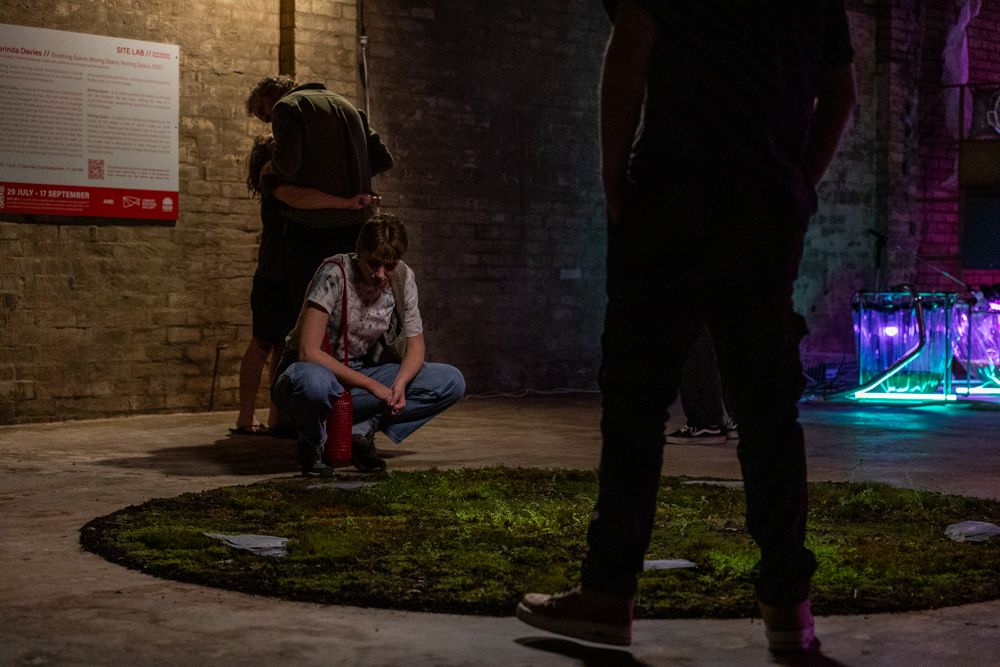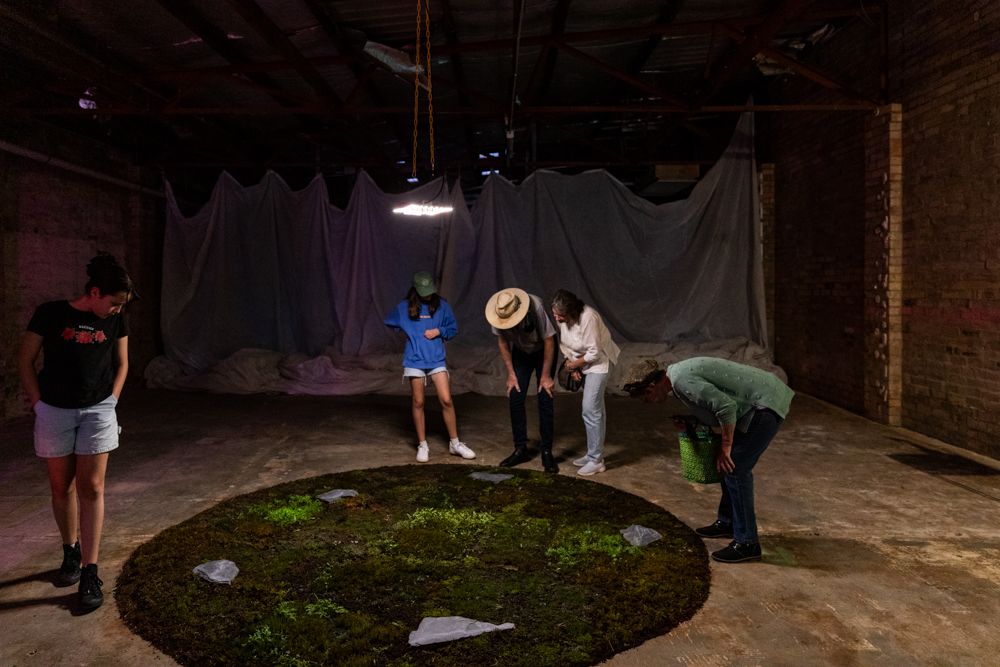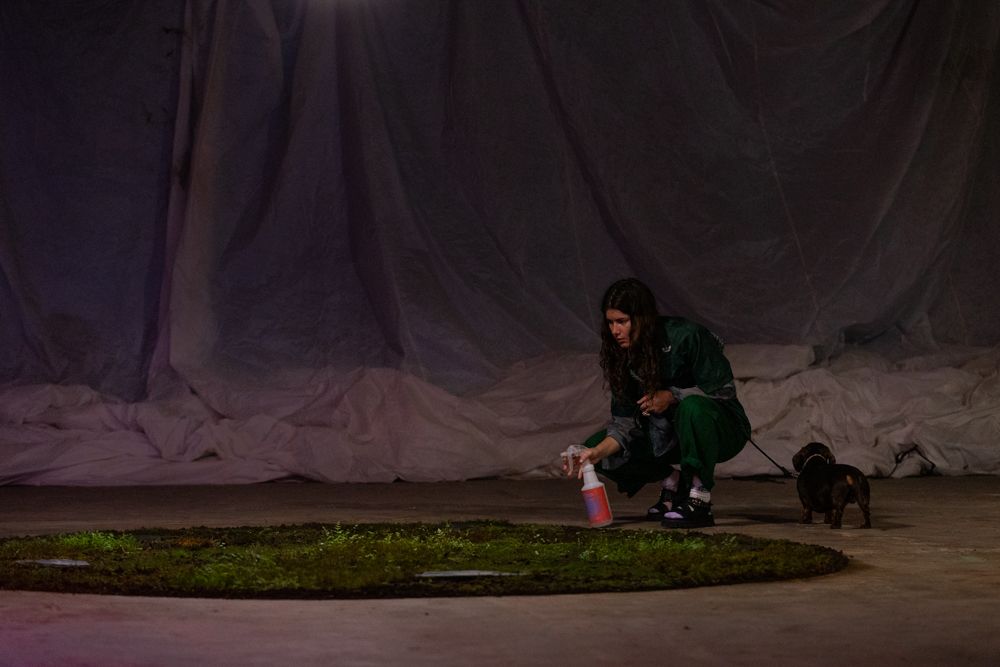 Documentation by Kate Holmes
Public programming delivered over the three months included:

Planting the Flowers

, a community planting event and a live listening/artist talk, pictured below.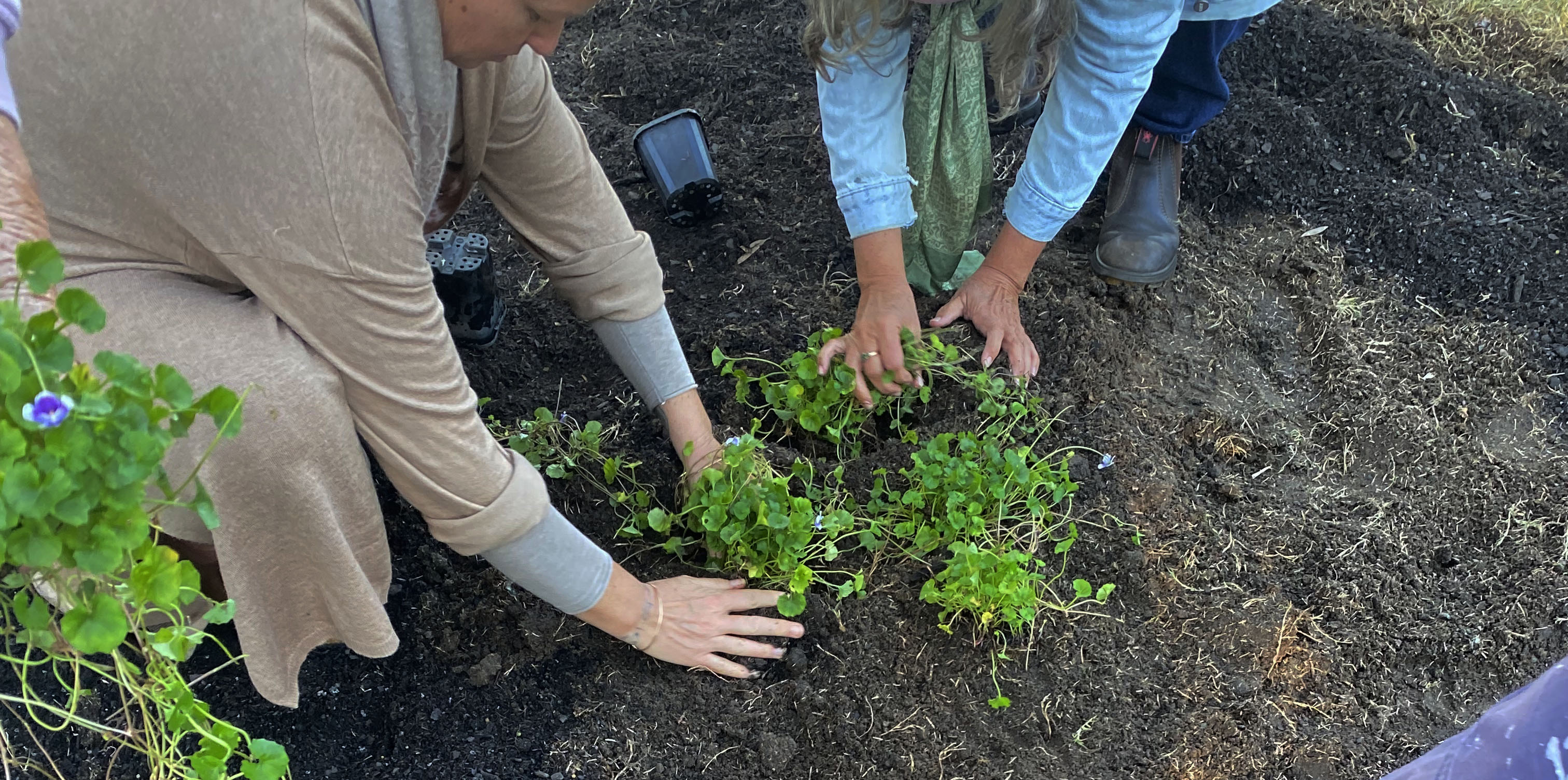 Documentation by Grace Dewar
This artwork is growing on Widjabul/Wiabal land of the Bundjalung Nation and acknowledges their continuing deep connections to the many lands, water ways, seas and communities that make up this place. Always was, always will be.


This project is part of SITE LAB
// Small Gestures Towards Infinity – a temporary public art commissioning project presented by Arts Northern Rivers and Lismore Regional Gallery. SITE LAB is supported by the NSW Government through Create NSW, with financial and in-kind support from Arts Northern Rivers and Lismore Regional Gallery.